Surface processing lines and machines
WATERSTORM
High-pressure water surface treatment machine.
Contact us for more technical information.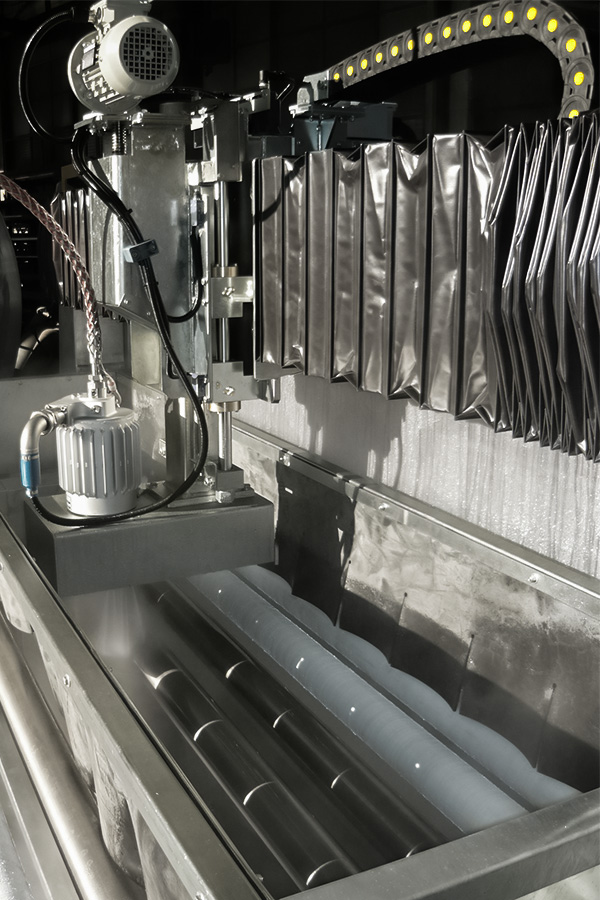 Key highlights
The only machine to reach a pressure of up to 2400 bar
Does not use added abrasive material
Able to perform artistic and grooving treatments
High variety of possible finishes, depending on pressure and working parameters
Possibility of processing even thin thicknesses and obtaining original textures
Compared to other treatments, the colour and crystals of the materials are enhanced
Fill in the form to receive the brochure.