PELLEGRINI MECCANICA SPA
The Stone Master
Since its founding, Pellegrini Meccanica has designed, built and commercialized technologically advanced machines for each phase of natural stone processing cycle.
Our tradition together with the mastery of our team have made Pellegrini a world-class brand known as "The Stone Master".
Proactivity and forward-looking approach are the key values that drove our founder and that are still the pillars our company vision.
These values, combined with the reliability that we have demonstrated throughout the years, make us a point of reference for our customers worldwide.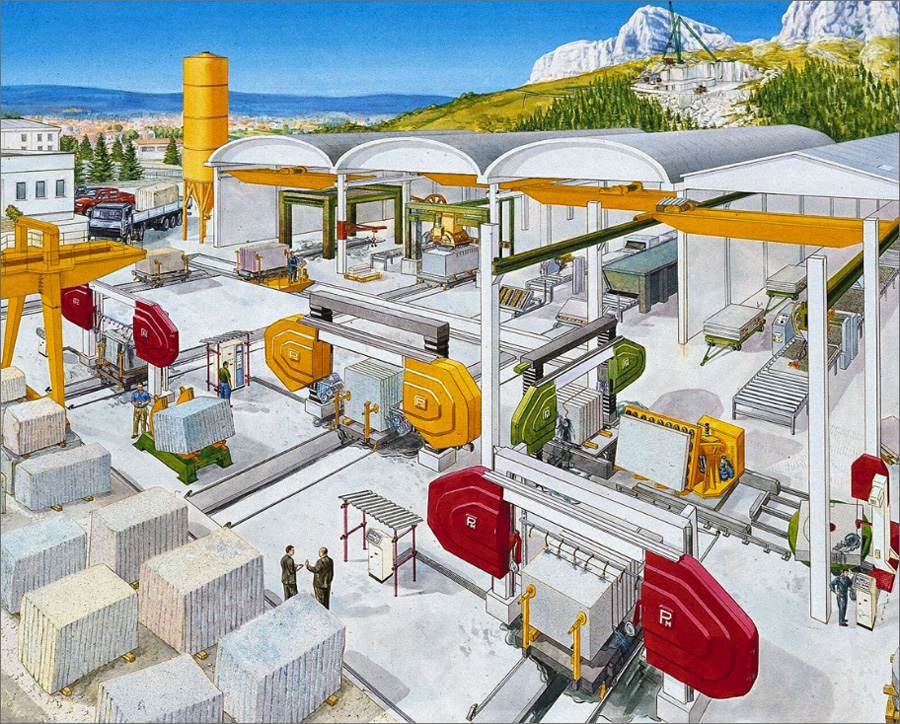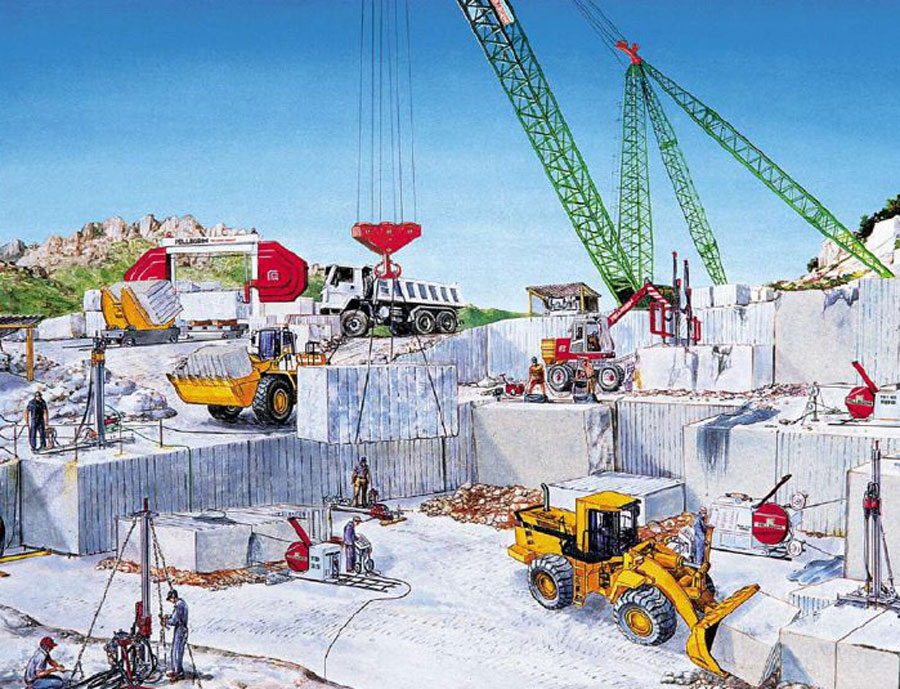 Ever-evolving tradition
Our product suite covers all stages of natural stone processing.
Starting from the quarry, we offer diamond wire machines, pneumatic and hydraulic drilling machines, tipping and splitting machines for stone extraction.
Mono and multi-wire machines enable block squaring and cutting , while our profiling machines make 2D and 3D profiles possible.
Moreover, a number of lines and machines are specialized in superficial processing of slabs and strips, while other equipment enables the lifting and handling of blocks, slabs and machineries.
Finally, our lines for surface machining of prefabricated panels complete our offer.
Pellegrini Meccanica provides a solid sales organization. It relies on expert area managers, several agents and distributors, and valuable after-sales service worldwide. Our customers' needs have always been our priority.
70 years of history
130+ countries worldwide
Certifications
Pellegrini is all around the world